Random update out of nowhere. I've been putting up a lot of shelves and generally redecorating the apartment. Here's what you see when you come in: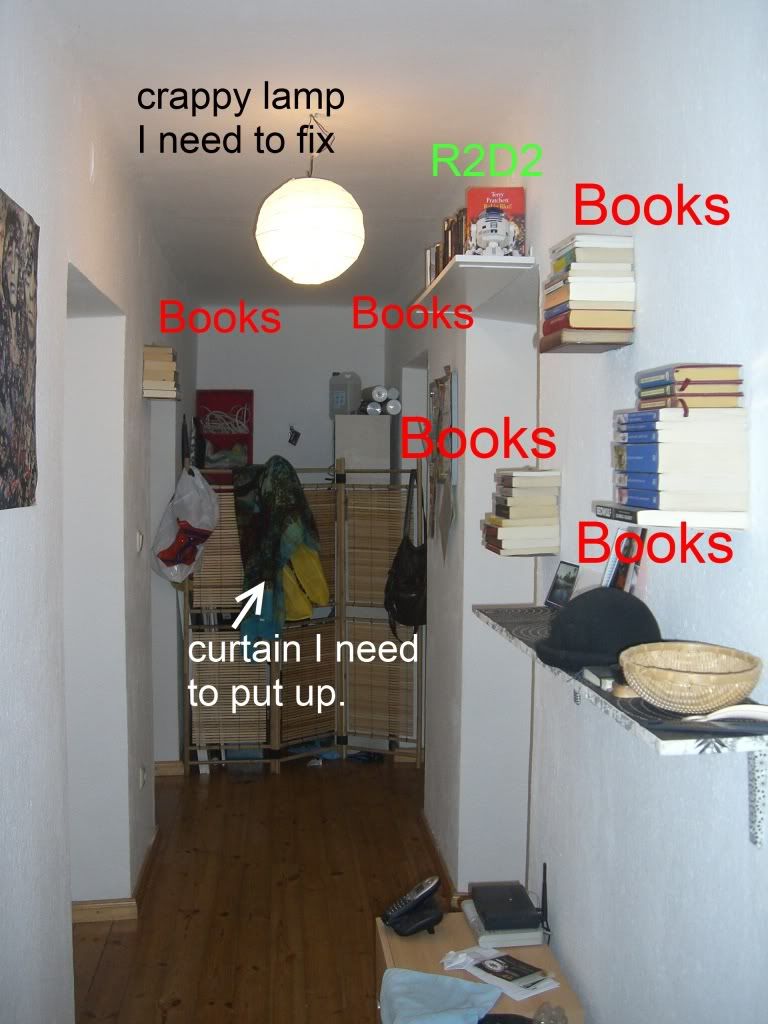 I love it. I'll put up bookshelves over all of the doorways. We now have books in every room (except for the pantry).
Have a close-up of the R2-D2 I got for the 100$ Sideshow Collectibles gift card I got at Comic-Con.